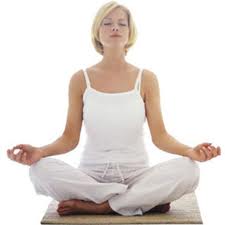 Meditation for health is a method for people to bring healing to their own bodies by the effort of the body,mind and spirit working together. A balance of well being, positive thought and awareness is attained that is able to bring healing on a number of levels. When you are in a meditation for health, some of the things that you will focus your mind on include visualizing yourself revitalizing, reviving and rejuvenating. Contrary to what most people imagine, meditation is a conscious relaxation, or the ability to consciously reach a state of serenity.Many people believe that meditation for health is difficult, but it is actually quite simple, once you get the hang of it. This is a personal journey that demands that you use your visual creativity to improve your own health and general well-being. It also helps to balance your body, mind and soul, making each day more bearable while maintaining good health. Meditation for health involves getting rid of negative memories and clearing your energy blocks through the meditation process. You are also expected to create new opportunities, avenues and goals through visualization methods that are designed to create positive change and empowerment.
Although it is rare to hear of miracle cures that take place through meditation for health, they do happen, and this is as a result of a deep change in the conscious mind. The most common cure that is sought from meditation is relief from stress. However is of benefit when you have other forms of illness as well, even those that are more physical than psychological. In addition, there are some physical discomforts that suddenly arise for no apparent reason, including itching, faintness, nausea, shooting pains, trembling bloating or flushes. These can be unacknowledged emotions that manifest on the physical plane.
A sensation that is triggered by an emotional shift is different from a sensation that is purely physical. It will feel more like an intense memory that is being pushed through your body. For instance, if a back pain that usually comes and goes is usually accompanied by a negative feeling, it may be an indication that the back pain is not caused by your spine.